Vacuum:  machines are equipped with a vacuum system which is composed by liquid ring vacuum pump with a consumption of 2-4 liters/min. It allows you to work with ingredients in a modified environment. You can reduce time and avoid colour and property products change.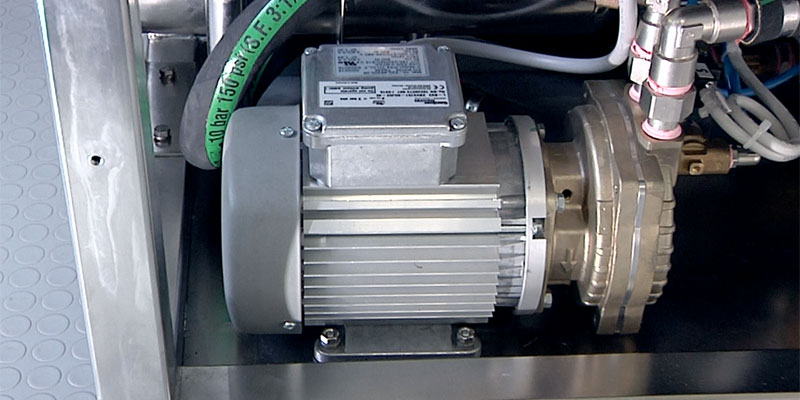 ---
PLC/Monitor: All multi-function robot RS-Robot Systems range have a PLC . Color touch screen is  standard, with USB and Ethernet port for data exchange. Modem is also available as option.
PLC can store more than 250 process recipes.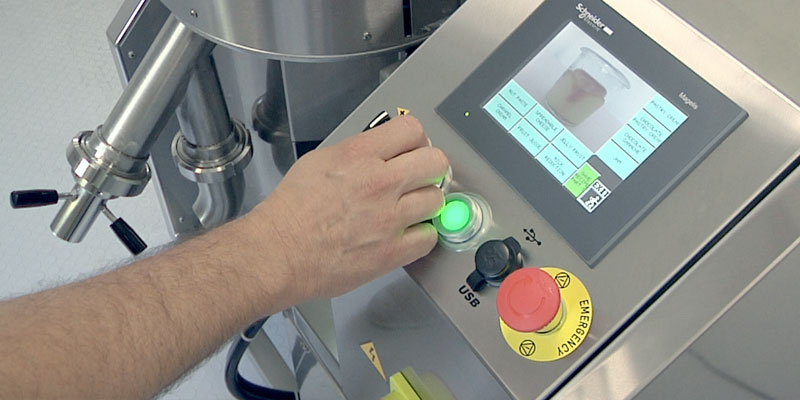 ---
Product discharge: product discharging system can be executed tilting the vessel or through an extruder diam. 58mm and DN65 fitting. Closing valve is oparatet by a pneumatic piston. Machine could have a manual or motorized tilting system.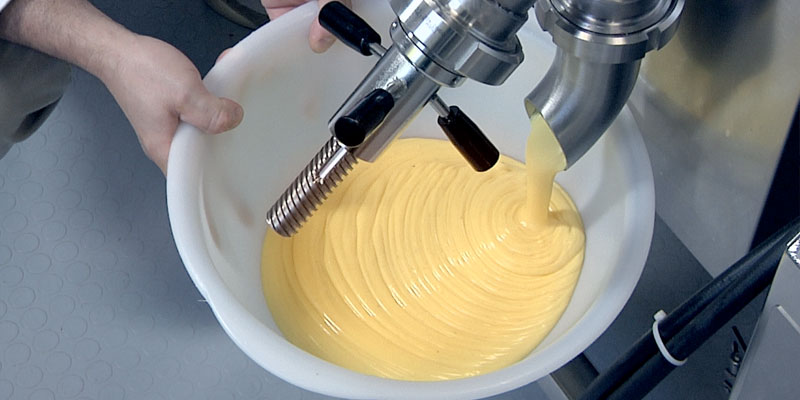 ---
Lid: up/down movement can be operated by manual or motorized gear unit. Can be locked and opened  by  locks pneumatically actuated.
An airtight valve with a stainless steel funnel are used to add solid/liquid ingredients, a special tempered glass with light and windscreen wiper allow you to check the process. Motorized scraper scratch the vessel wall avoiding burns.
---
Autocleaning: all our machines have a fully automatic system to clean the vessel and lid.  Once the discharging pipe is connected to the DN65 fitting, pushing a button on the touch screen the autocleaning cycle starts charging fresh and clean water, rotating the tool, heating the water. At the end of the cycle, discharging valve opens and dirty water flows to the drain water automatically.
---